The game goes on…but now they've got a scapegoat.
I have been dealing with other things this past month, and had not kept up with the last month of the two-year restaurant process. I had heard that the negotiations had broken down with the one vendor left standing.
So, I went into the Board meeting thinking that the deal with G2G was off the table.
When I sat down, an irritated resident told me the Board was still negotiating a sweetheart deal with G2G.
I was further confused when I opened my computer and saw that at 1:13 PM,  literally minutes before the 1:30 PM meeting, palace-favorite, blogger Berman published a letter G2G sent to the GM saying that the deal was off, no matter how big the subsidy.
And here's the kicker – it's all Dick Arendt's fault that G2G pulled out because he talked bad about them on Anthem Opinions.
How (and why) did Berman get a leg up?
It is inappropriate, from my perspective, for the GM and the Board to have a death grip on information which should be openly and immediately shared.
But it's worse when they blatantly give David Berman "scoops" because they can count on him to consistently write favorably about the GM and the Board – NO MATTER WHAT – and unfavorably about other bloggers who won't give the Board or the GM a free pass when they screw something up or screw someone over.
Shouldn't everybody have easy access to the same information at the same time?
If it is confidential, it is confidential from everybody. If it is not confidential, it should be made readily available for the easiest possible access. The GM and the Board are creating a huge amount of unnecessary conflict by the way they mis-handle communications.
The GM and the Board play favorites and do not uniformly enforce the rules of confidentiality. They use information as power, and block access from their detractors. When criticized for this failure, they go crazy, and threaten the owners, particularly bloggers, who out them.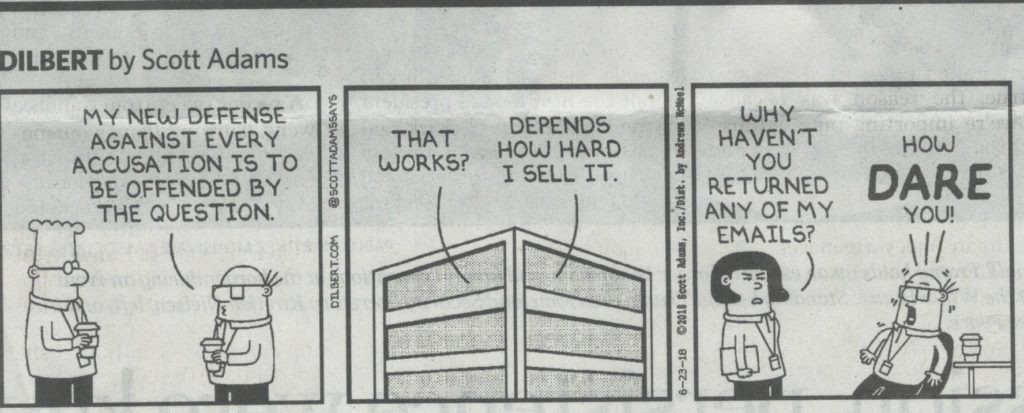 Why couldn't G2G make it?
Apparently, free rent, free utilities, and ZERO profit-sharing with SCA until the obviously-unattainable $1.4 million revenue number was reached was not a sufficient subsidy to overcome the damage done by the bad-mouthing of the non-Berman blogger.
How did the GM characterize what happened?
The GM did not quote the entire G2G "we're outta here" letter with those attending the Board meeting that she unfairly shared with David Berman before the meeting.
I say "unfairly" because it allowed her to use a willing tool to illegitimately stoke the fires of animosity AGAIN against  their common nemesis, and his reviled, competing blogger, without her having to dirty her hands.
Anyone else who requested such a document would have been threatened with sanctions for even asking for it, and then had to swear on the head of her newborn grandchild that it would not be disclosed before it would have been handed over.
She did, however, in making her report, focus on the phrase in the letter that most effectively, albeit unfairly, shifted the blame away from her, and her own gargantuan part, in designing an RFP/negotiation process ensured to fail.
She said that the SCA-G2G negotiations had reached impasse over "drop and go's", alcohol and pot lucks,
The Board wanted to talk some more, and SCA's team thought they could get a deal, but G2G wrote her today that it is no longer interested. She paraphrased this part of the pull-out letter.
"… the blogging of Dick Arendt and his call to boycott the restaurant even before we opened.

So, …(we're withdrawing due to)… the poisonous atmosphere illegitimately manufactured by a blogger."  G2G
What's the bottom line?
The Board approved a motion to direct management to continue to look for a restaurant tenant.
The GM asked the Board to approve two Board members to work with her. Tom Nissen is now fully retired from the Board and not willing to serve as a non-Director member of the work group. No matter how many times this method has failed (using a couple of Board members with the GM instead of an independent, specialized expert), hope springs eternal.
The good news is Gary Lee, the Director I think has the most experience negotiating restaurant contracts, was appointed to the team.
The bad news is that, to get a successful restaurant, Gary Lee will probably have to do a lot of the GMs job. The GM has not demonstrated herself capable of getting a successful restaurant tenant in place since she got here in November 2015 – even through that expectation was the one specific criterion the Board adopted – and probably ignored – for her 2017 bonus.
Public comments
One owner had specific suggestions about how to economically poll owners about whether they want a restaurant at all, and encouraged the Board to look at the possibility of just a bar and appetizers. There were suggestions for the Board to take a broader view of what would work in that space, including a food court or the high quality of places he had seen in Asia.
The old guard continued to promote the idea that only people who show up at meetings should get a voice, but I got the sense there was a small crack opening in Board acceptance of the idea that other people need to be heard.
What were some of the Board comments?
Several Directors said they were disappointed to be back at square one, but had an interest in getting more owner input. They saw the need for improving the RFP process to more clearly spell out the parameters in advance and to be open to wider competition.
Several Directors unfairly blamed bloggers, particularly Dick Arendt, for G2G pulling out, just as other Directors have voiced this same unfortunate refrain to deflect criticism of previous Board decisions that weren't particularly owner-friendly.
"Shut up. We're in charge here."
They again asserted that the Board should take legal action to stop the criticisms of the Board and management that they think are totally unwarranted.
It's a weird perspective to me – this being America and all. Utterly lacking in a sense of what gives legitimacy to their power
"Governments are instituted …deriving their just powers from the consent of the governed."
-the Declaration of independence
I am particularly saddened when I hear Art and Jim rant about the need to silence dissent. I like them both, on a personal level, and think they are good people.
I think they just are not getting how they are unwittingly contributing to the polarization of the community by representing only some of the people, and by not tolerating  diversity of opinion about the way we want to be self-governed.
To self-righteous and aggressively defend themselves and those who agree with them against perceived injustices only becomes dysfunctional when that outrage is used as justification for intolerance and threatening to use legal force to stop the free expression of dissent.
I never wanted to be a blogger, but now, I will defend my right of free expression to my last breath.