This statement is very meaningful to me given what Sun City Anthem's unscrupulous, self-serving lawyers have done to subvert the rule of law in our community.
Today is my 17th anniversary as an owner
I moved into my newly built house at 2664 Olivia Heights on February 20, 2004.
I have been a Sun City Anthem homeowner in good standing with only one $25 fine assessed for paying my 7/1/12-9/30/12 $275/ quarterly assessments on 8/17/12 instead of before 7/31/12.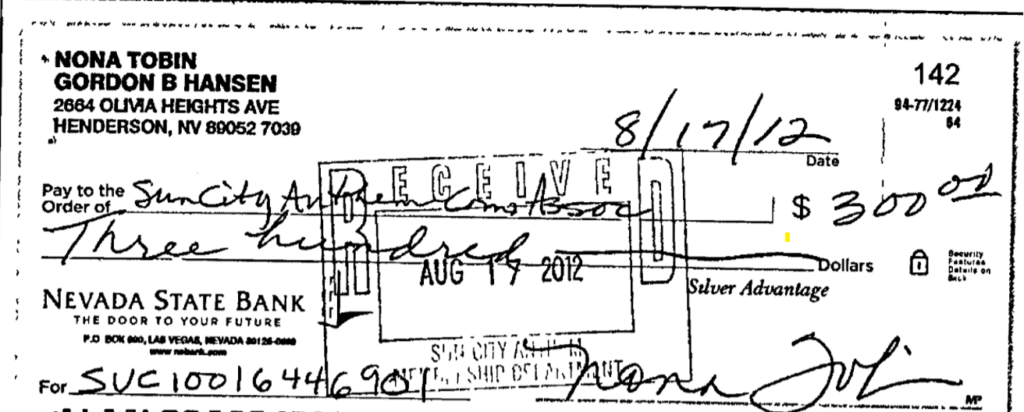 I was elected to the HOA Board in 2017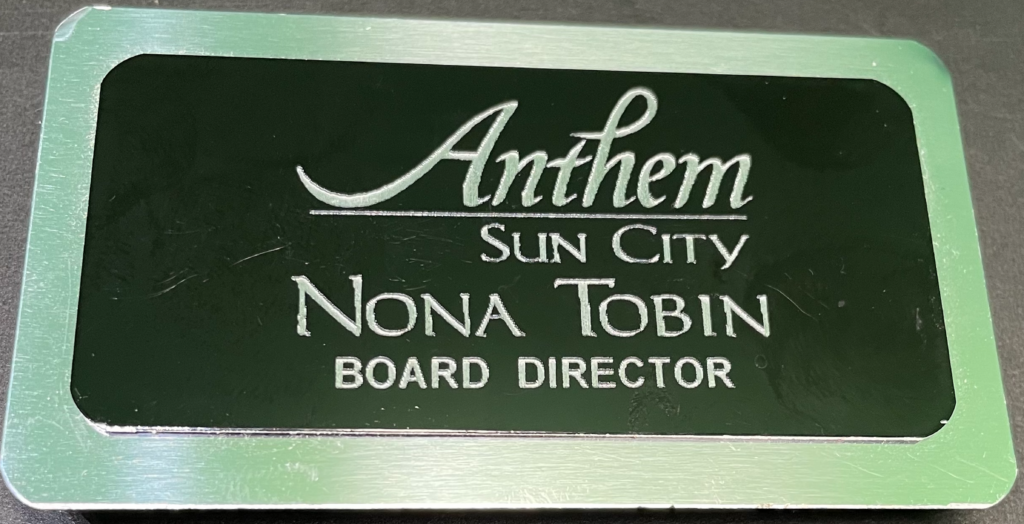 I applied to run for the Board again this year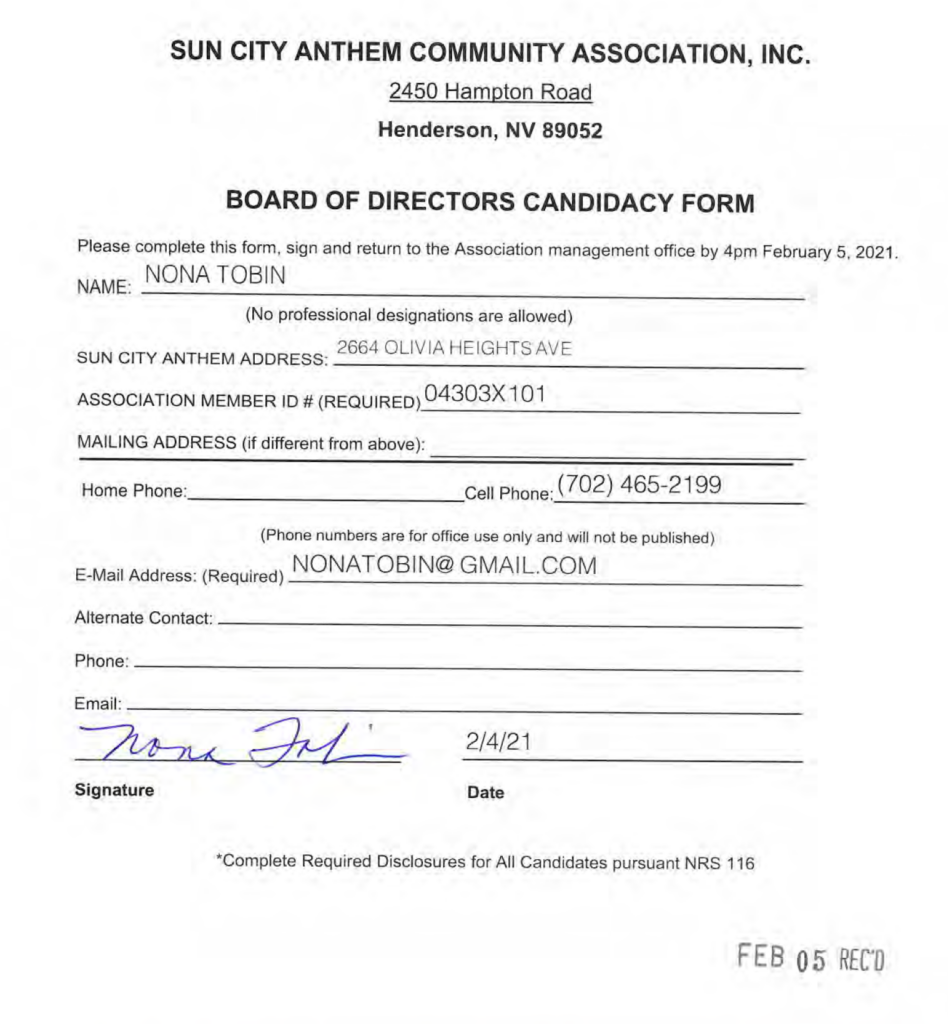 So instead of the rule of law governing our democratic Board elections…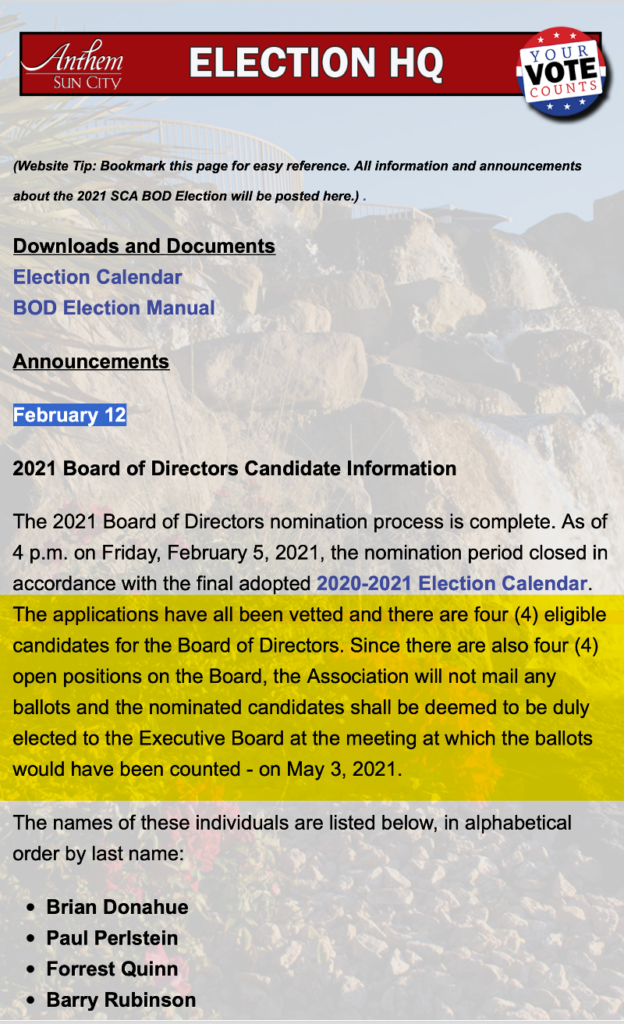 Am I the only Board candidate who has been covertly "vetted" out of the race by persons unknown?