The interpleader was filed to deprive me of my right to redress my grievances by raising costs
The Interpleader complaint was meritless and unwarranted. All the proceeds were required to be distributed after the sale in 2014. The attorney Steven Scow, who unlawfully withheld the $57,282.32 excess proceeds from the 8/15/14 HOA sale told the court that his client was facing multiple liabilities because five defendants had recorded claims for more money that his client held.
The controlling law does not require an attorney or an interpleader
Scow knew none of this was true. first, Red Rock had given the excess proceeds to him with a bunch of other checks made out to the court and told him to distribute them to the rightful people on 8/28/14 which is what the law required. If he had done that in 204, Red Rock would have complied with the law, I would have gotten my money and gone away and none of this seven years of litigation would have happened. I tried to get the money from Red Rock in September 2014 but they told me that they gave it to the court and that I would get a notice to make a claim, but the notice never came.
Everything my opponents have been allowed to do has raised my costs and abridged my rights
In 2017, i made my first civil claim to void the sale and get the excess proceeds, but NRS 38.310 says that the courts do not have jurisdiction in a matter involving the interpretation of HOA CC&Rs unless until mediation is completed, so it was dismissed without prejudice to go to mediation. I tried to get the HOA to settle my claims at no cost to the HOA or to me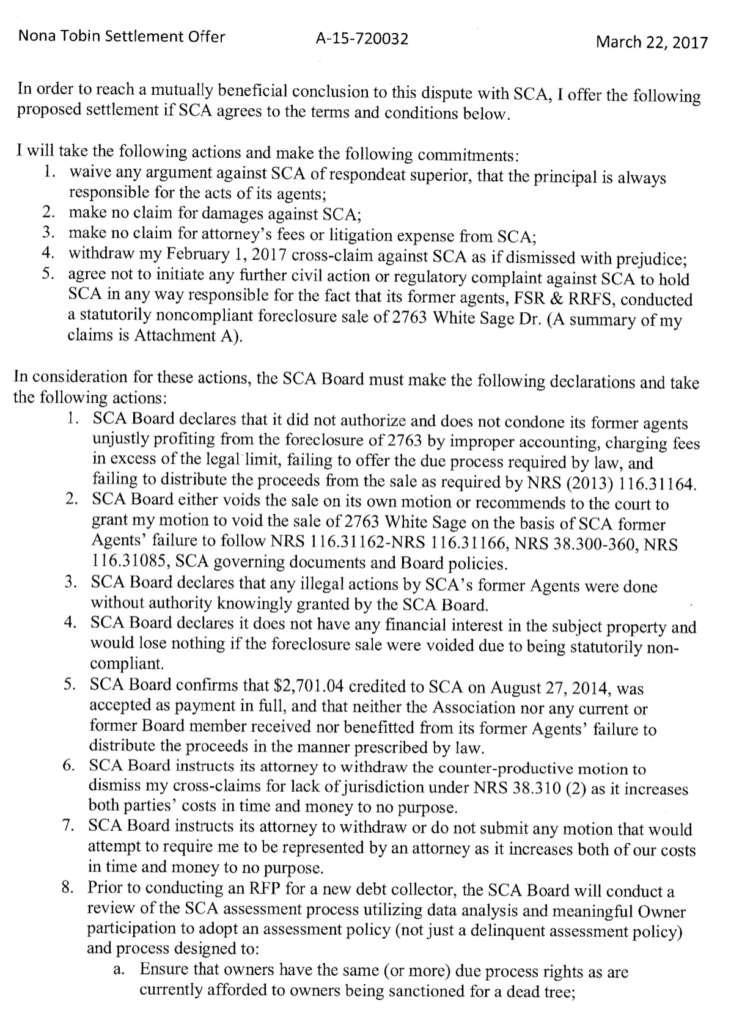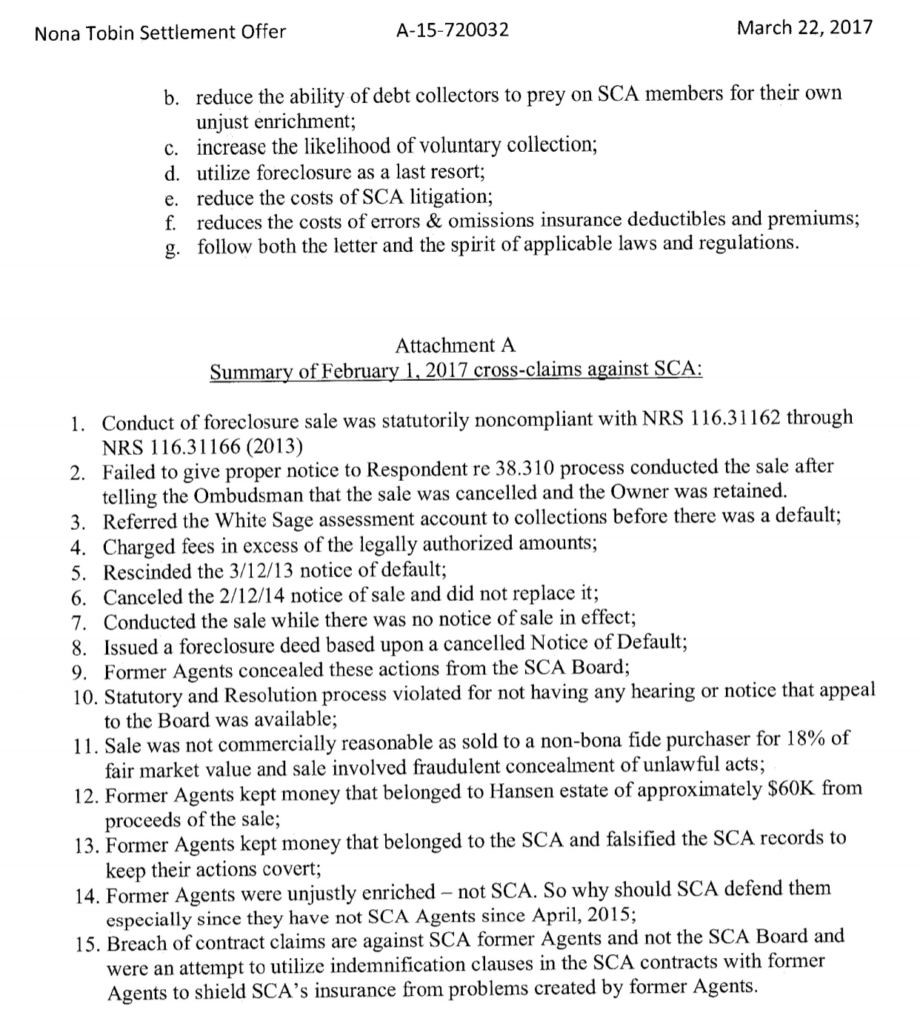 The HOA attorney – not the HOA Board-refused my CC&Rs XVI ADR rights